What is the Cost of the Ideal Protein Diet?
One of the first questions to come up whenever I'm discussing the Ideal Protein weight loss program with someone in our clinic is:
"What does the Ideal Protein diet cost?"
Many people are afraid they can't afford it, but like most things in life, you have to weigh the costs versus the benefits. The Ideal Protein Weight Loss Program cost will typically replace a lot of the foods you are currently eating. Let's break down the Ideal Protein diet plan costs, shall we?
What is the cost of the Ideal Protein Food?
Answer: During Phase 1 of the Ideal Protein diet, you'll eat three Ideal Protein diet foods per day. These foods cover your breakfast, lunch and a snack. The Ideal Protein price for food is $141.86 per week for your meals and supplements. When you transition to Phase-2 which is the Stabilization phase, the cost will be reduced to $50 per week (including 7 Ideal Protein foods and coaching). Phase-3 the Maintenance phase has no weekly cost, and many of our dieters rely on some of the Ideal Protein snacks to keep them on track. These foods can be purchased separately. Unlike 30-10 or other weight loss programs, we do not have contracts, so you can transition to the next phase any time.
Download Our Pricing Sheet Below
Fill out the questions below, and we'll happily send you our pricing information.
What do the Ideal Protein supplements cost?
Answer: Along with the Ideal Protein foods, you need to factor in the cost of Ideal Protein supplements. These are essential micronutrition replacements and are included in the weekly cost of the program. The vitamins include Multi-Vitamin, Calcium-Magnesium, Potassium, and Omega.
What other food costs besides Ideal Protein do I eat?
Answer: Lunch and dinner both include 2 cups of vegetables (4 cups per day) plus we recommend some lettuce for salads. Dinners also include 4-6 ounces of lean protein. Here is detailed information on what foods you eat on Phase-1. So you will need to buy 28-42 ounces of meat per week plus approximately 28 cups of vegetables.
Is the Cost of Ideal Protein Affordable?
Answer: Ideal Protein should not cost you very much more than what you are paying right now for food! In many cases, our dieters report to us that they SAVE money while on the diet. We've taken the time to outline some common food expenses that you will not have on Ideal Protein. By looking at your habits, you can know fairly quickly if Ideal Protein fits your budget. And remember, you are WORTH IT!
Ideal Protein Price vs. My Morning Latte
Before I started the Ideal Protein diet protocol, I used to stop by Starbucks at least three to four times per week. I would get a grande, non-fat, caramel macchiato and a breakfast sandwich, usually the Bacon Artisan Breakfast Sandwich. I was buying non-fat, because, you know, I was trying to be healthy. My coffee was costing me $5 each time I went, and when I added the sandwich was $9. That's roughly the cost of TWO Ideal Protein meals! CHOICE: Two Ideal Protein meals or my morning breakfast habit, which was costing me approximately $25 to $30 per week? (Yes, you can still have coffee on Ideal Protein Protocol!)
Ideal Protein Price vs. Pizza Delivery
It occurred to me the other day that I haven't ordered pizza in a long, long time. Before I started the Ideal Protein diet, I used to order pizza to be delivered to my house about once per week, and I wouldn't just get the pizza. Oh no. I had to use the coupon for the free order of cheese sticks, a 2-liter of Coke, and, sometimes, a dessert. The total, with tip, was usually right in the $45 range. Now, maybe pizza's not your thing, but I bet you have some meal that's your go-to on days when you come home from work feeling too tired to cook. What does it cost you? It doesn't matter whether you're ordering in or going out for pizza, Chinese food, or Thai curries, there are costs associated with that meal. How much does that meal cost you financially? How much is it costing you physically? CHOICE: Pizza, or $45 toward a week of Ideal Protein food.
Ideal Protein Price vs. Happy Hour
Ok, I know. Giving up Happy Hour may be where some people draw the line, but you cannot drink when you're on the Ideal Protein program. You can still go socialize with your friends after work, but you'll be drinking sparkling water with a twist of lime. If you're ordering house liquor, Happy Hour cocktails run about $5-$7 each. Head to a popular, upscale establishment, and they can be as much as $15 a pop. Once you're at the bar, what are the chances that you'll have just one? That's what I thought. Let's say you have two. If you go out one night per week, that's about $30. Bars rarely charge you for water. Eliminate any alcohol you drink throughout the week, and you've just found another $30 to put towards the cost of the Ideal Protein Diet. CHOICE: Drinks at the Bar or $30 toward a week of Ideal Protein? As you can see, simply by eliminating or modifying some of your current food choices, the cost of the Ideal Protein diet becomes affordable. You get the idea. Since many people ask about the types of food they are able to eat, be sure to see our delicious ideal protein recipes.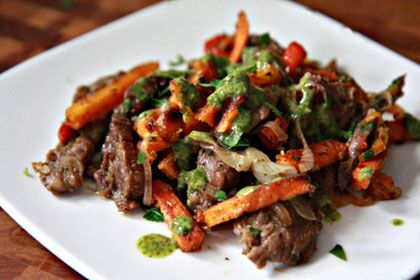 Overall Ideal Protein Weight Loss Program Cost
Phase 1
Phase One of Ideal Protein is where the Ideal Weight Loss Program costs the most. This is the phase where you will lose all of the weight. There is a $449 fee to get started on the program, which includes your initial consultation, full-body composition analysis, full-body measurements, 25 Ideal Protein meals, our Micronutrient Kit (which includes all of the supplements, Ideal Protein salt, and a handy pill organizer), an Ideal Protein blender bottle, 2 oz. Real Salt sea salt shaker and reusable eco-friendly IP tote bag. The ongoing food cost is then a fixed price of $130 per week.
Phase 2
Phase Two or the Stabilization phase of the Ideal Protein Weight Loss Program costs $50 per week. This phase lasts 4-8 weeks depending on how much weight you needed to lose.
Phase 3
Finally, Phase-3 the Maintenance phase, has no weekly cost, but many of our dieters rely on some of the Ideal Protein snacks to keep them on track.
Questions? If you still have questions about the Ideal Protein Diet Plan cost, give us a call 425-791-2712 or email us at and make an appointment to get your questions answered. We'd love to help you take those pounds off. If you live outside our service area – please check the Ideal Protein website for a clinic near you.
Schedule A free Consultation
Speak With A Weight Loss Expert