The Tastiest Ideal Protein Snacks and Dessert Recipes
We get it. Trying to find a recipe that works on the diet is not always a piece of cake. Maybe that's not the best choice of words… (cake is certainly not on the diet ?) Just to make things a little smoother for you on your diet. We created a list of snack & dessert recipes that will help you continue to lose weight, while enjoying some of your favorites.
Please keep an eye on which phase of the ideal protein diet the recipe is allowed in.
We want to ensure your success! We would love to add you to our Ideal Protein Outcomes page. So without further ado:
Download All The Recipes For Easy Access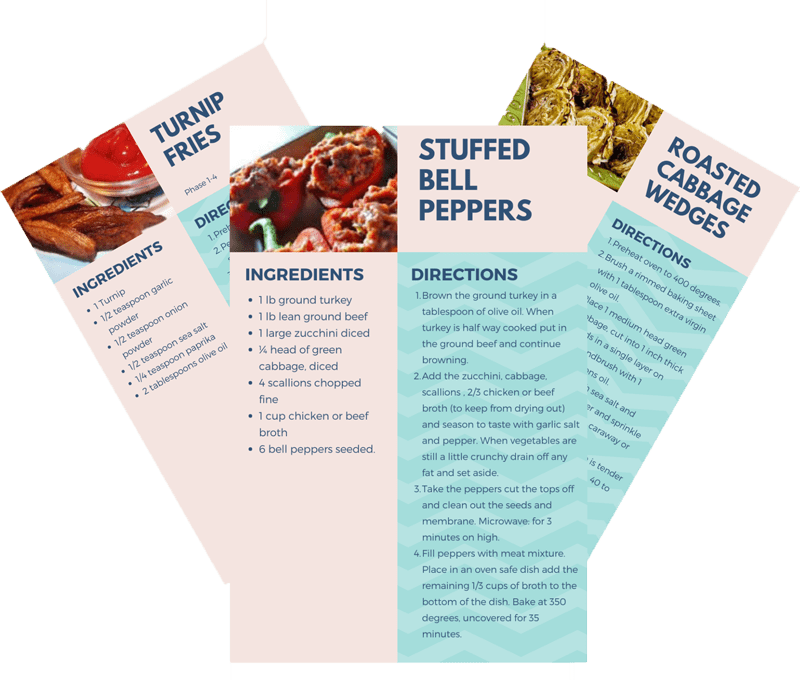 Our List of Tasty Ideal Protein Snacks & Desserts:
Enjoy the recipes! Do us a favor, if you enjoy them. Comment below which is your favorite & give this page a share to your fellow dieters!
Buffalo Chicken Meatballs Recipe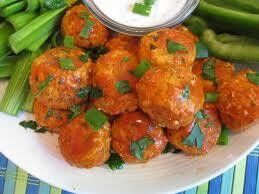 (Phase 1-4) makes approx. 35
2 lbs Ground Chicken Breast
1 /2 cup finely grated zucchini (approx. 1 medium, grated on the finest side… of a box grater)
1/2 cup grated celery
½ cup grated onion
1 teaspoon garlic powder
1 1/4 teaspoons sea salt
3 egg whites, beaten
Olive oil cooking spray
1cup of your favorite wing sauce such as Frank's Red Hot
Walden Farms Blue Cheese Dressing, for dipping
Diced Green Onions or chopped fresh parsley for Garnish
Preheat oven to 350°F.
In a large bowl, combine chicken, vegetables, spices beaten egg whites and 2 tsp wing sauce.
Gently mix by hand the ingredients. Do not squeeze or over mix.
Spray a baking sheet with olive oil cooking spray. Scoop meat mixture into 2 tbsp sized portions. Roll portion gently between palms to form a smooth ball.
Place on baking sheet. Bake meatballs on center rack for 15 minutes.
Remove meatballs from oven. Pour wing sauce in a bowl and transfer meatballs to the bowl and toss to coat.
Let the meatballs sit in the sauce while you raise the oven temperature to 450°F.
Drain the moisture and wipe the grease from the baking sheet. Apply a fresh coat of olive oil spray.
When oven has reached 450°F, give meatballs another toss in the bowl, then transfer, sauce and all to the baking sheet. Bake, on the top rack of the oven for 12-15 minutes.
*Serve with green onions or chopped fresh parsley *Serve with Walden Farms blue cheese dressing for dipping.
---
Turnip Fries Recipe – (Ideal Protein Phase 1-4)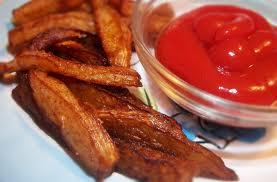 1 Turnip
1/2 teaspoon garlic powder
1/2 teaspoon onion powder
1/2 teaspoon sea salt
1/4 teaspoon paprika
2 tablespoons olive oil
Preheat oven to 425°F.
Peel the turnips, and cut into sticks or wedges.
Place into a large bowl, and toss with olive oil to lightly coat. Place seasonings in a resealable plastic bag, and shake to mix.
Place the oiled turnips into the bag, and shake until evenly coated with the spices.
Spread out onto the prepared baking sheet.
Bake in preheated oven for 10 minutes, turn over then bake for an additional 10 minutes or until golden brown.
Serve immediately.
(Walden Farms Ketchup Optional)
---
Roasted Cabbage Wedges Recipe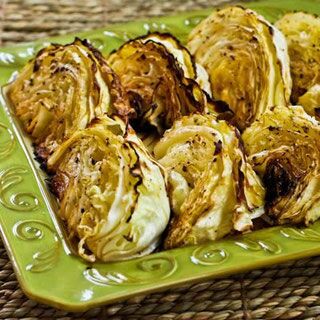 Ingredients:
2 more tablespoons extra –virgin olive oil
1 medium head green cabbage, cut into 1 inch thick rounds.
Sea Salt and ground pepper
1 teaspoon caraway or fennel seeds
Directions:
Preheat oven to 400 degrees.
Brush a rimmed baking sheet with 1 tablespoon extra virgin olive oil.
Place 1 medium head green cabbage, cut into 1 inch thick rounds in a single layer on sheet and brush with 1 tablespoons oil.
Season with sea salt and ground pepper and sprinkle with 1 teaspoon caraway or fennel seeds. Roast until cabbage is tender and edges are golden, 40 to 45 minutes.
---
Recipe For Stuffed Bell Peppers (oven baked)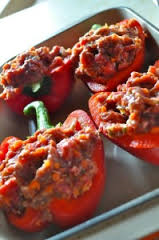 1 lb ground turkey
1 lb lean ground beef
1 large zucchini diced
¼ head of green cabbage, diced
4 scallions chopped fine
1 cup chicken or beef broth
6 bell peppers seeded.
Brown the ground turkey in a tablespoon of olive oil. When turkey is half way cooked put in the ground beef and continue browning.
Add the zucchini, cabbage, scallions , 2/3 chicken or beef broth (to keep from drying out) and season to taste with garlic salt and pepper. When vegetables are still a little crunchy drain off any fat and set aside.
Take the peppers cut the tops off and clean out the seeds and membrane. Microwave: for 3 minutes on high.
Fill peppers with meat mixture. Place in an oven safe dish add the remaining 1/3 cups of broth to the bottom of the dish. Bake at 350 degrees, uncovered for 35 minutes.
---
Cauliflower Bread Sticks Recipe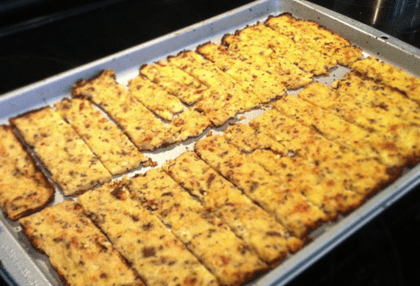 Ingredients:
1 head of cauliflower
1 tablespoon of oregano
1/2 tablespoon of basil
1 tablespoon onion powder
1/2 tsp red pepper flakes
2 eggs
Salt and pepper to taste
Directions:
You can either put the whole head of cauliflower in a microwave safe dish and put in the microwave for 10 min. Then remove and put in a food processor until smooth OR you can put the cauliflower in the food processor first until you get a rice consistency and then put in a microwave safe dish and put in the microwave for 10 min.
Let the cauliflower cool slightly then place in the refrigerator until cooled completely.
Once cooled, mix the rest of the ingredients in the cauliflower.
Grease a cookie sheet and place cauliflower on it. Use your hands and pat down cauliflower until it is about 1/2 in thick. Place in an oven set for 425 degrees for about 25 min or until slightly brown.
Remove from oven and turn to broil at 500. Cut your cauliflower in the desired sticks you want and flip over. Place back in the oven until both sides are brown and desired crispness:)
Enjoy! They are delicious!
---
Yummy Zucchini Chips Recipe – (Phase 1-4)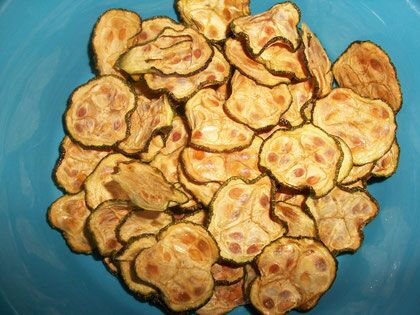 3 medium zucchini, sliced into 1/4-inch chips
2 Tbsp. lemon juice
2 Tbsp. olive oil
1 teaspoon sea salt, pepper to taste
*Phase 3 and 4 you can add 2 oz. grated parmesan cheese.
Preheat oven to 450°F.
Toss zucchini slices with lemon juice, olive oil, salt and pepper.
Spread out on in a single layer on a jelly roll pan.
Roast 7 minutes.
Turn zucchini over. Roast another 7-8 minutes.
---
Oatmeal Cookies Recipe – (Phases 3-4)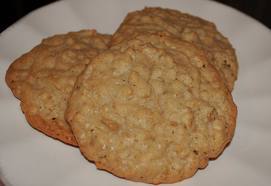 1 Ideal Protein oatmeal packet
1 Ideal Protein butterscotch or chocolate pudding packet
1/8 cup rolled oats
1/4 teaspoon sea salt
1 teaspoon Splenda or Stevia a sprinkle of cinnamon, to taste
1 teaspoon baking powder
1 egg white
1 teaspoon vanilla extract
Just enough water for cookie dough texture Combine dry ingredients, then add the last 3 liquid ingredients to reach a cookie dough texture. Spray cookie sheet lightly with Pam olive oil spray and place 10 cookies on sheet. Bake at 325°F for 6-9 minutes or until desired degree of moisture. Test center of cookie with toothpick to see if baked.
---
Kale Chips Recipe -(Phase 1-4)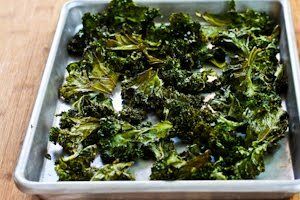 Pre-Heat ovento 250°F
Rinse Kale and pat dry
Cut rib out of Kale
Lightly coat with olive oil in mixing bowl
Arrange on a baking sheet
Season with any of the following: Sea salt, Pepper, Paprika, garlic, ginger or Cyenne pepper, Red pepper flakes.
Bake for 30 minutes (Kale contains 3.5 carbs per half cup)
---
Oatmeal Zucchini Muffins Recipe -(Phase 1-4)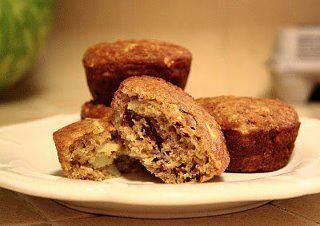 1 package of Ideal Protein Maple Oatmeal
1 egg – beaten
1/2 tsp baking powder
Pinch of salt
1 tsp of Stevia or Splenda
1-1/2 tsp cinnamon
1/2-3/4 of small zucchini finely grated (squeeze out excess juice) 2-3 oz water
Beat the egg in a bowl. Add Maple Oatmeal, baking powder, salt, Stevia, cinnamon, and zucchini. Mix and gradually add water until you have a good batter. Bake at 385°F for 20 minutes. Makes 3 regular muffins or 12-bite size.
---
Baked Zucchini Apple Spice Recipe -(Ideal Protein Phases 1-4)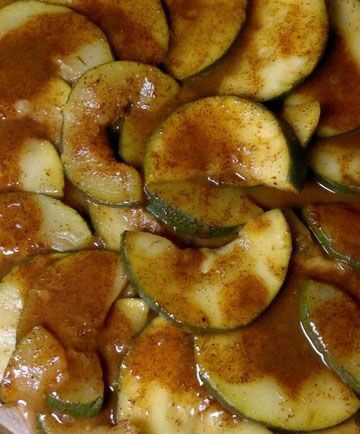 Ingredients:
1 large zucchini (Cut into circles, then cut in half to make thin apple slices)
1/4 cup lemon juice
1 pinch salt
1 full droplet of Stevia Clear or two packets of Stevia.
1 tsp or more Apple Pie Spice
1 tsp vanilla extract
Directions: 1. Cut zucchini into circular disks, then cut in half to make apple slices 2. Toss together zucchini, lemon juice and salt. Place mixture into frying pan and cook until tender-crisp. 3. Midway through cooking the zucchini, add in the spices, sweetener, and vanilla. I use more than 1 tsp of the spice because I like it strong. 4. If making just the apples, lightly spray a glass pie pan with cooking spray or "I Can't Believe It's Not Butter" spray. Lay down the zucchini pies like a pie. Drizzle over the top any extra lemon juice. 5. Bake in oven at 400 degrees F (205 degrees C) for 15-30 minutes until done. (taste at 15 min. Less time is crisp apple. More time is soft apple) (Making your own Apple Pie Spice) Apple Pie Spice: Ingredients:
1/2 teaspoon ground cinnamon
1/4 teaspoons ground nutmeg
1/8 teaspoon ground allspice
1/8 teaspoon finely ground cardamom
---
Recipe for Key Lime Tarts -(Phase 1-4)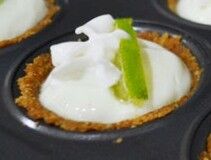 4 + 1 packets of True Lime flavoring (approx. 1 level teaspoon)
A little Splenda or Stevia to taste
1 packet of Ideal Protein Vanilla Pudding
1 packet of Ideal Protein Maple Oatmeal
1 egg white
Mini-muffin baking tin
Non-stick spray
For the filling: Dissolve one teaspoon of True Lime flavoring in approx. 3 oz. of water. Add a little Stevia or Splenda to taste. The taste should be sweet but tart. Add the contents of one Ideal Protein Vanilla pudding and mix well until smooth. No lumps. The consistency will be thicker than your normal pudding. Cover and refrigerate. For the crust: Pre-heat the oven at 350 F. Mix 1 packet of Ideal Protein Maple Oatmeal with the egg white and 1-1 ½ oz (30-45 ml) of water, just enough for a stiff but manageable dough to form. Lightly coat your muffin tins with non-stick spray. Moisten your hands (if you don't, the 'dough' will stick to your fingers) and form little balls using approx. 2-3 teaspoons of dough. Place one dough ball in each baking cup. Press dough down as thinly as possible across the bottom and the sides forming a little 'cup' (the dough will "poof" a little during baking). Bake for approx. 5 minutes or longer, if necessary. For crispy tart shells, remove them from the muffin tin and place them upside down on top of the tin and bake for a few more minutes until golden brown. If the cup cake shells are too thick, don't bother as they will be too hard. Cool on a wire rack. Take key lime filling out of the refrigerator and stir in the last packet of True Lime flavoring to give you're filling an extra tangy Florida key lime bite. 2 egg whites whipped for meringue (optional) (3 tarts equal one IP serving) Recipe makes 2 servings
---
Rutabaga Fries Recipe – (Phase 1-4)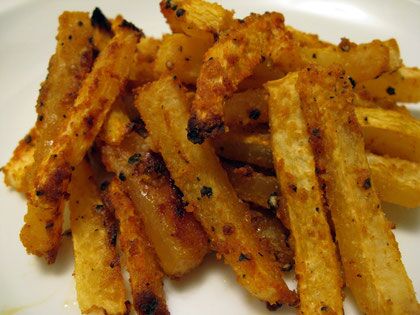 1 large Rutabaga, peeled and cut into wedges or french fry sticks
1-2 tbsp olive oil
2 tsp dried onion flakes
1 tsp dried garlic flakes
sea salt and cracked pepper to taste
Directions
Preheat oven to 400° F
Placed peeled and sliced rutabaga in a large bowl and add the remaining ingredients toss together until the fries are thoroughly coated with seasoning.
Spread fries on a non stick baking sheet
Place in oven for approx 25 minutes, turn fries on baking sheet after about 12 minutes continue to cook until golden brown.
Remove from the oven and serve immediately