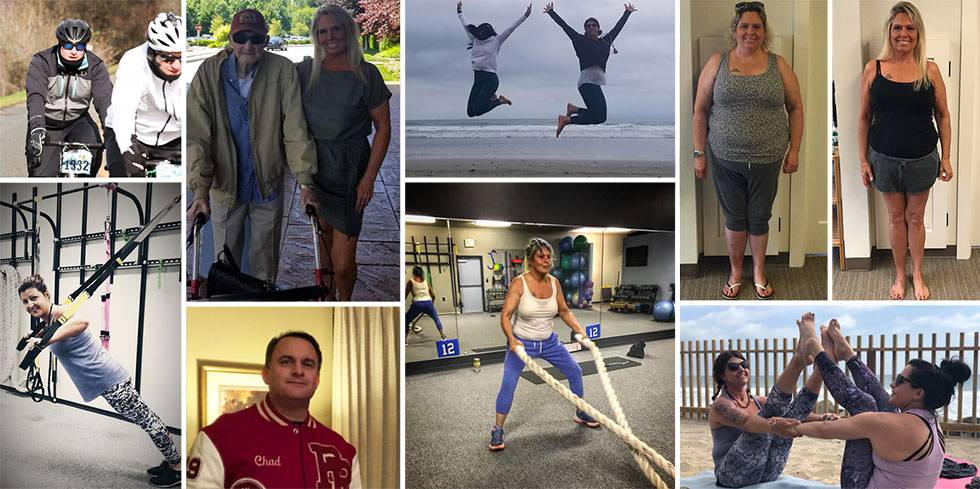 What Are Your Weight Loss Obstacles?
Once a week for a brief visit. That's all you need to set a aside. We give you a weight loss plan unparalleled to anything you may have struggled to find in the past. We save you time by instructing you the whole way.
We help every client realize the amount of money they may be spending on "junk food". As we walk you through the steps of healthier eating, coupled with specific meal plans. We help you change your food spending habits for the better.
Here at Ideal Weight Loss Clinic you will have the comfort of a one on one experience. A helping hand walking you through each and every step. Private weekly meetings with a designated coach will help you reach your goal.
Ready To Learn How To Lose Weight & Keep It OFF?
Are you looking for a weight loss method with predictable, measurable and repeatable results?
If you truly want a lifestyle change we are here to help.
Improved skin tone by providing the skin nutrients it needs.

Quick weight loss without sacrificing muscle mass.
Improved energy, appetite control and reduced cravings.

Improved blood sugar, cholesterol levels and reduced blood pressure.
Lose an average of 2-5 lbs. per week

Utilization of stored fat for energy.
Fat, (along with cellulite) that contains chemical toxins.
Meet Your Ideal Protein Weight Loss Coaches
Coaches are the Key to Successful Weight Loss
Coach Tammy Benner
Uniquely tailored care for every customer
Clinic Coordinator and experienced Health Coach.

Lost 72 pounds in 20 weeks herself, and has helped thousands attain their goals.

Tammy's motivation and drive strives from her dad who passed away from metabolic syndrome. Since then, she has not only transformed her own life, but that of so many others.
Coach Katy G.
Health Coach for Ideal Weight loss Clinic
I am Katy Gebhardt, a health coach certified in Integrative Nutrition Coaching. When I'm not coaching or spending time with my pup and loved ones, you can find me practicing yoga, hiking, running, camping, and backpacking.
You'll also find me in the kitchen fixing up delicious, plant and whole foods-based meals. My favorite drink is chai with nut milk and sweetened with monkfruit.
My favorite Ideal Protein food is the peanut butter bar because it's a delicious treat when I'm out hiking!
I offer a holistic approach to health, and believe that we must love ourselves, as we are right now, or be on that path, to create real change in our lives.
I know what it's like trying to lose weight on your own. It's confusing, frustrating, and lonely. That's why I, as your health coach, am here for you! I've lost 20 lbs with Ideal Protein and Tammy's coaching. I've experienced firsthand the benefits of this diet and lifestyle. When undergoing a weight loss journey, the transformation that occurs is of the whole person, not just the body.
I am here to support and guide you on this journey, offering tools that will allow you to create and embrace your new lifestyle and maintain within your happy and healthy weight range, whatever that is for you.
I look forward to meeting you!
Coach Desirée H.
Ideal Weight Loss Clinic Coach
Desiree is an inspiration to her clients and loves to help them get to their goal weight. More importantly is her commitment to overall health and wellness.
While Desiree has lost 35 pounds with Ideal Protein, her unique situation is that she has an auto-immune disease along with fibromyalgia.
She has utilized the Ideal Protein Protocol to help mitigate symptoms, and has greatly improved her daily quality of life and pain levels.
She has passion sharing Ideal Protein's philosophy that "Food is Medicine, Weight Loss is Healthcare."
Best decision I made was walking into Ideal weight loss clinic. 108 pounds lost and I've never felt better in my life!!! Thank you Tammy and Stephanie for helping my through all my downs. The support you both give made this journey much easier.
~ Zanette G, Marysville, WA
I recommend The Ideal Weight-loss plan. It was easy for me to understand and taught me to eat healthier after I reached my goal. Tammy is patient and always available for help & advice. It's more than just a diet, it's a life lesson.
Are you a Health Care Practitioner?
Help Your Patients and Clients Achieve and Maintain a Healthy Weight
Helping patients lose and maintain their weight loss is exactly what we love to do! Too many people are unable to receive necessary surgery or healthcare treatments due to being overweight. At Ideal Weight Loss Clinic we love to help people get healthy and happy again, as well as be a part of their future well-being.
If you are a healthcare practitioner, and have patients that are unable to receive necessary care, learn more about the weight loss program that has helped people all over to lose weight!
Come Speak With Your Weight Loss Experts
We are conveniently located and are looking forward to your visit.