Eggroll In A Bowl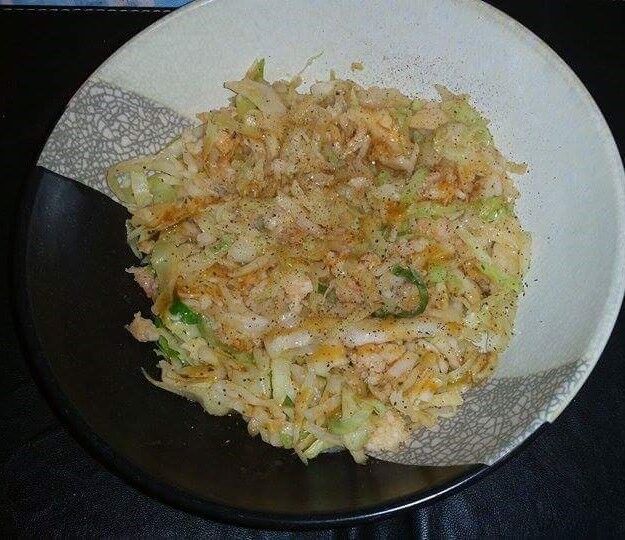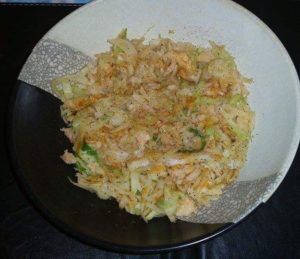 Ingredients:
Filling:
1 pound of finely chopped protein of your choice
1 bag Shredded Cabbage
Sauce:
5 cloves of Minced Garlic
1/2 cup Soy Sauce
1 tsp Ginger
You can also use the Ideal Protein Oriental Sesame Sauce instead of mixing your own sauce.
Optional:
Sliced Green Onion
Directions:
In a large skillet heat meat until thoroughly cooked.
In a small bowl combine garlic, soy sauce, & ginger; set aside.
Once meat is thoroughly cooked, add cabbage shreds to skillet & stir to combine.
Pour sauce mixture or Ideal Protein Oriental Sesame sauce into the skillet & stir.
Continue to cook over medium heat for about 5 minutes or until cabbage is wilted, but still crunchy.
Serve with sliced green onion garnish.